Azadeh Farahanchi, Rheological Scientist, Ph.D
Dynisco Polymer Evaluation Blog
Die swell has been used as a qualitative measure of polymer melt elasticity for quality control purposes in plastics industry. Die swell also can be used for analysis of extrudate smoothness in an extrusion process.
Die swell is expansion of extrudate after exiting the die. It happens as a result of the molecular orientation that is generated by the flow in the die (with the greatest extension occurring near the wall) and recoiling after exiting the die (contracting in the flow direction and expanding in directions perpendicular to the flow).  In other words, this phenomenon is produced by plastic materials memory. As the extrudate exits the die, it tries to return to its initial molecular coil shape.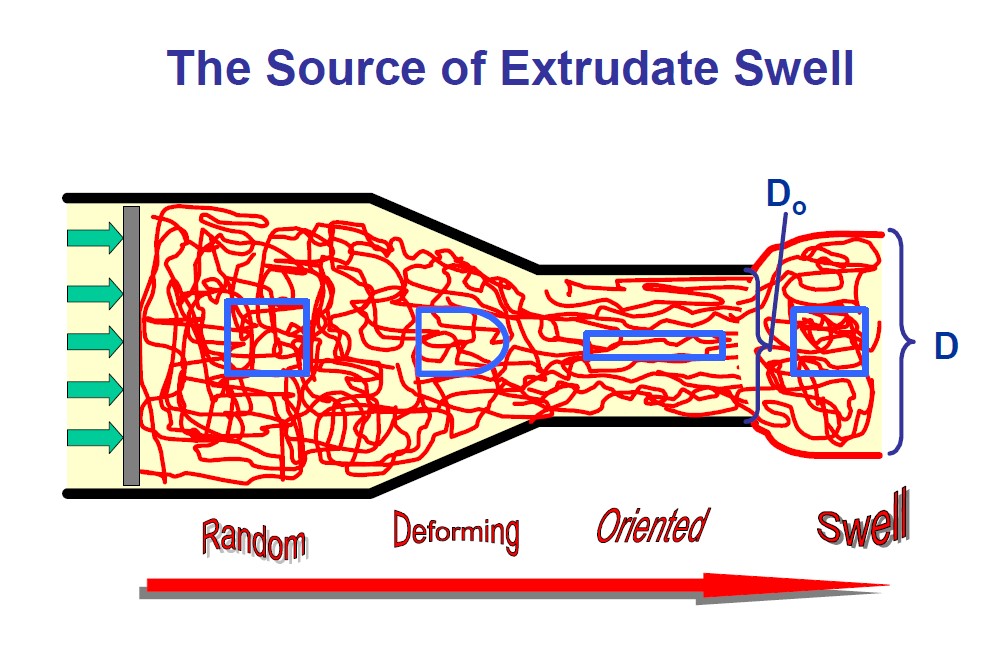 Dynisco LCR capillary rheometer is able to measure the diameter of the extrudates using a CCD element detection and laser beam. This accessory element has the following specification:  light source of 800 nm laser, resolution of 2.75 µm, measuring range of 0.13-23 mm, response time of 1.4 ms, and accuracy of +/- 0.003 mm.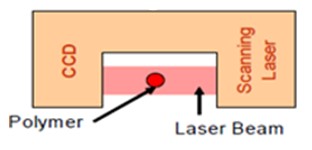 The most common purpose of agitation in biopharmaceutical processing is liquid/liquid and solid/liquid blend (solutions and suspensions). Agitators are performing their duty while submerged in a fluid phase, and consequently designed for this intended use, considering that running in air would not fit any purpose. This article discusses different bearing designs and materials of construction typically available.